Our connections
We believe that the local church is independent but should be partnered with other work around the globe. Our connections are local, national and worldwide.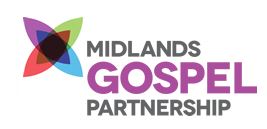 Locally we are members of the Midlands Gospel Partnership, a collection of churches in and around the Midlands area seeking to bring the good news of Jesus to those who live near them. The Partnership trains men and women for ministry, organises local events and facilitates the planting of new churches, just like ours. As part of this connection we support a new church initiative in North Leicester.

Nationally we are affiliated to the Fellowship of Independent Evangelical Churches (FIEC), a network of around 630 churches in England, Wales and Scotland. The central offices of the FIEC are located in Harborough and a number of church members work for the network.
Globally, we support a number of mission initiatives, including those in the 10/40 window and Japan.